January 17, 2019 11:58 am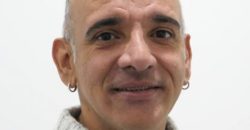 PRHA resident's BEAM crowdfunding campaign receives full funding.
Before Christmas, a crowdfunding campaign through BEAM, the world's first crowdfunding platform to help homeless people to train up and get into work, was set up to help a PRHA resident to get onto a Gas Safety Engineer Course.
We are very pleased to be able to tell you that just after New Year, with generous support and donations over the Christmas period, Johnny's campaign was successful and he received the full funding. He is due to start the Gas Safety Engineering course in February.
You can keep updated with Johnny's progress on the Beam website:
https://beam.org/campaigns/johnny-gas-engineer-training?source=campaign_list."