December 19, 2018 3:58 pm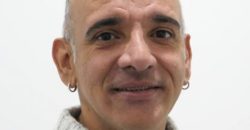 A resident in one of our East London schemes was recently put in touch with BEAM, the world's 1st crowdfunding platform to help homeless people to train up and get into work. If you're new to "crowdfunding", it simply means a group of people raising money online for a cause – in Beam's case, quality employment training for people who have experienced or at risk of homelessness.
Johnny was put in touch with our Specialist Services Team for support to fund his next step in his training and become a Qualified Gas Safety Engineer. He had already completed his Level 3 in Plumbing.
Johnny's application to BEAM was successful and his campaign is now live.
Information on how to donate can be found on the BEAM's website together with Johnny's profile and more information on BEAM's work: https://beam.org/campaigns/johnny-gas-engineer-training?source=campaign_list
With your support, we can help Johnny achieve his dream and make it a reality.