What We Do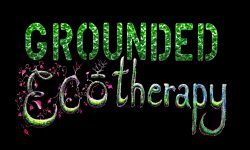 Recovery for people & places.
PRHA also has a multi award winning Horticultural Therapy project, Grounded Ecotherapy, started by one of PRHA's residents, Paul Pulford. The group helps people with issues around substance misuse, poor mental health or homelessness, to improve their life and well-being through horticulture. Community volunteers are also valuable team members.
Grounded Ecotherapy are primarily based in Tower Hamlets but work London wide and specialise in turning neglected or unused spaces into beautiful gardens.
Grounded built and maintains the Queen Elizabeth Hall Roof Garden on London's South Bank. Together with the team's volunteers they also designed and built a Victorian Fernery, located in the Queen Elizabeth Hall Atrium and the Container Staircase Garden, located near the Royal Festival Hall.
Grounded's founder and Head Gardener, Paul Pulford has featured in numerous newspaper articles and books detailing his life and work with Grounded Ecotherapy. Below are links to some: Link 1, Link 2, Link 3.
(Note: PRHA are not responsible for content on external Websites accessed via above links)
For more information on the work of Grounded Ecotherapy visit their Facebook, Twitter or Instagram pages.